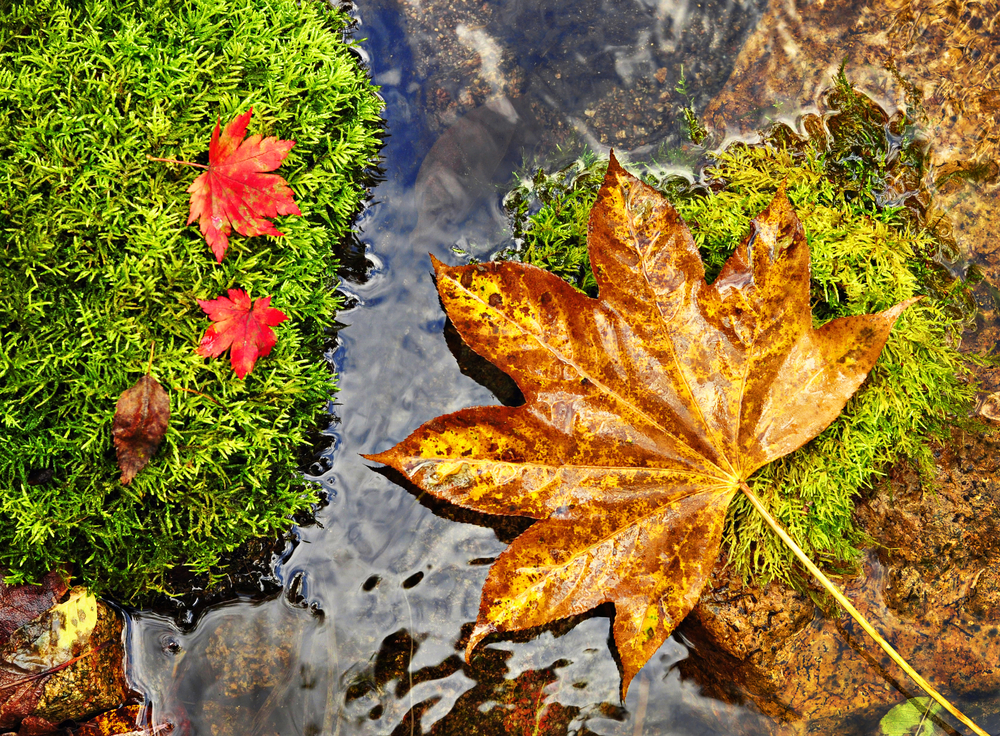 Need a Therapist in Chicago?
Looking for a Therapist for Counseling in Lakeview…
Feeling Stressed Out?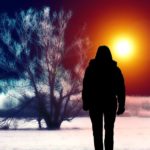 At some point, all of us reach a point in life where feelings of depression, sadness, loneliness and anxiety get the best of us. This is particularly true if you are in a relationship that is causing you emotional pain or working at a job that makes you feel burned out.
Chicago is a wonderful town – no doubt about it – but it also holds it own unique issues that drive up your levels of frustration. The problem is finding a safe place to talk about all that you are going through without having to worry about the consequences. 
If all of this sounds familiar, know that you have come to the right place.  
If you are feeling any of the below, it is important you recognize change is possible!
Sadness & 

Loneliness

: 

 You feel down and out most of the time.

Symptoms of Stress: You just feel jumpy all of the time and are not sure why. 
Low Self-Esteem:

You don't like yourself when you look in the mirror.

Fear: 

You are afraid of taking important steps to change your future.

Your Needs Aren't Being Met: You are in a relationship that just isn't cutting it for you or have started avoiding dating because you are sick of the rejection.
Feeling Completely Stuck:

You just are not sure which direction to take right now and but recognize things have to change.  

Drinking Too Much To Calm the Pain: You are using alcohol or drugs to emotionally lubricate and dull your feelings.
How Therapy Helps 
We recognize that right now you are feeling a lot. That's why one of the best things you can do for yourself is to reach out for support and engage in the transformational process of talk- therapy.
By working with a caring compassionate, and affirming counselor, you are taking positive steps to move towards a more fulfilling life. And don't get caught up in the stereotypes about therapy – the truth is counseling means something is going right in your life – not something wrong.
Let's look at some of the net benefits of therapy:
Improve Self-esteem: Create change around your self-view
Reduce Stress: Learn new ways to cope with your feelings.
Feel less pent up: Identify ways to prevent stress from building in the first place.
Look Forward to Each New Day: Discover how living a more mindful life create happiness in the here and now. 
Change Negative Thinking: Learn how to change unhealthy thinking patterns with a focus on your strengths. 
Change Your Relationship with Alcohol or Drugs: Discover more effective ways of working through emotions without abusing substances.
Gay Lesbian Affirming: If you identify as LGBT, learn to fully accept yourself as a gay, lesbian or bisexual person & increase your self-view.
We Are Chicago Therapists & Counselors That Want to Help
We are a group of Chicago therapists, counselors and psychotherapists who  are experienced with helping people just like you work through some of the life challenges listed above. 
Because we recognize many people in the Chicagoland area need specialized help with managing life issues, we have decided to focus things that cause and help to ameliorate stress and sadness in a major way within this website.  
Below you will find out more about our approach to counseling and the specific areas we may be able to help you with. 
Counseling, Therapy & Specialty Areas
Our Chicago therapists use solution-focused, strength based approaches to client wellness, infusing cognitive behavioral therapy (CBT) interventions to empower our clients to live fuller, more productive lives. As a group, we do not follow the traditional "illness model" of mental health. In plain speak, we recognize that in order to live healthy, it is important to think healthy.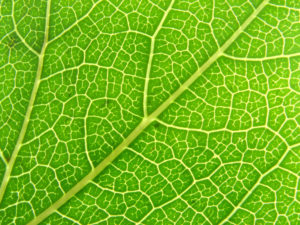 Counseling for Sadness
One of the most perplexing and difficult emotions to work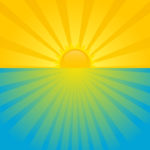 through is depression. This is because depression tends to visit people in ebbs and flows, sometimes striking like a powerful storm. If left unchecked, it can grow in might and rob you of things that once brought you pleasure. 
But what if you could do things to reduce the impact of depression in your life? Is there anything that can be done in advance to minimize or prevent the full depressive wave? Is there a way to use depression therapy that is Chicago specific that takes into account seasonal issues, such as winter depression?
One of the life challenges our Chicago therapists help people with is better managing their depression. If you have time, be sure to read this article about therapy for depression in Chicago. You might find it very insightful!
Therapy That Helps
If you are seeking therapist in Chicago for because you have fears, uncertainties, or worries, you are not alone. One of the primary reasons people seek out the help of a therapist is to gain assistance with better managing these feelings – particularly when it comes to panic.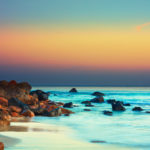 When you think about it, the word emotion is a word that has gotten a bum rap – an emotion that is thought of by many as something to be "rid of".
The reality is that sometimes this emotion serves a very real function in all of our lives. Here, we are talking about the primal instinct known as "fight or flight".
Counseling with Compassion
An emotion can only becomes problematic when it starts to interfere with your ability to live the life you want. In these situations, that constant worry you may be having can turn into what some clinicians classify as a "disorder". Specifically, we are talking about on of six primary types :
Generalized Type

Obsessive Compulsive Disorder (OCD)

Social 

Phobias

Panic Attacks (Panic Disorder)


Post Traumatic Stress Disorder (PTSD)
Some people's panic situations can become so profound that it causes them to depersonalize. Has this happened to you? If so, you might be riding "the wave" – something we explore in panic counseling.
Cognitive Behavioral Therapy (CBT) 
Our approach to therapy & counseling is always warm and gentle, borrowing from 9 cognitive behavioral therapies.
We also infuse Cognitive Therapy (CT) and Cognitive Behavioral Therapy (CBT) because it is known to be effective in quieting thoughts and reducing stress . Included are elements of Mindfulness Based Stress Reduction Therapy plus Acceptance and Commitment Therapy (ACT).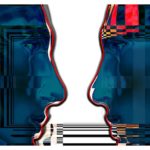 The goal with all of these approaches it to help you think about things happening in your life in new and different ways.
By changing your mind's "tape" so to speak, we believe it is possible to transform how you respond to worries, fears and stress in healthier, more productive ways.
What would it be like to have a different outlook on things compared to what you are feeling right now? Therapy may be helpful. 
Addictions Therapist Chicago – Counseling & Therapy
Do you sometimes wonder if you an alcohol abuse problem? Do you question if your recreational drug use has turned into something more serious? 
Are you using alcohol or drugs as coping mechanism for issues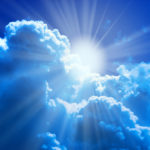 with self-esteem and self-worth? You are not alone. Our Chicago addictions therapists are experienced working with substance abuse issues. 
We offer a safe, gentle and non-judgmental space to help you explore what your substance use issues are all about and provide support as you consider wellness options. 
Sex Addictions Counseling Chicago
Many people find sex enjoyable but did you know that it can turn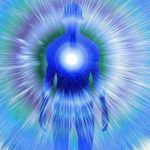 into an addiction? It's true. In fact, some people become dependent upon sex to quell anxiety, fears and to bolster feelings of self-worth and self-esteem. 
This happens when the act of sex becomes used as a primary tool to "check out" or to medicate long held emotional wounds. We encourage you to read more about sex and addictions in this brief article.
Career Counseling & Coaching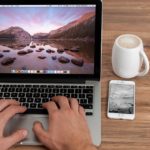 One of the most important life areas that we work with as therapists in Chicago relates to how you make your living – meaning job and career. It is for this reason several of our therapists offer career counseling and coaching services to clients.
We help in areas of career decision making, career planning and career goals. The current research suggests that most Americans will spend nearly 128-months of their total lifetime at work.
When you think about it for a moment, it is easy to understand why career counseling is an important area of focus. Imagine how career counseling could help you – particularly if you are freshly out of college or experiencing a career change?
Gay Therapist Chicago
If you are looking for a gay therapist in Chicago or hoping to work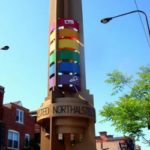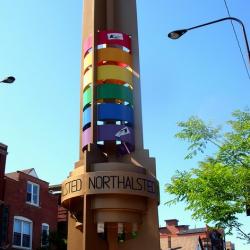 with someone who is LGBT friendly, you have come to the right place. Several of our Chicago therapists identify as gay and are completely open about their sexual orientation.
As therapists, we understand the unique issues that impact the gay and lesbian community in Chicago. In fact, we write about LGBT issues on our blog because we recognize the need for meaningful outreach. To learn more about how our LGBT counseling services may benefit you, be sure to stop by our LGBT services page.
Counseling for Women and Men in Chicago
Sometimes, it is important to work with a therapist that you can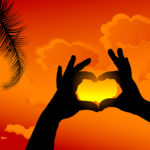 identify with. This means if you are female, you may feel more comfortable working with a female therapist. It is for this reason we offer women's counseling services in Chicago.  If you are a woman and want to talk about issues impacting you at work or home, including unique stressors related wearing multiple hats (mom, employee, supervisor, breadwinner), we hope you will consider with with one of our therapists.  
Our counselors also offer counseling specifically targeted towards men in Chicago. Specifically, we are talking about therapy that addresses anger management, self-esteem, stress, self-concept and relationship challenges. If you are a male and looking for counseling to address men's issues, be sure to pop by our services.
Trauma Therapist Chicago
Many people in Chicago seek out therapy to gain assistance with working through a previous life trauma.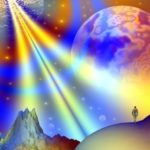 For example, if you have experienced something that caused you to fear for your safety or life, it is possible you may be living with a form of trauma known as PTSD.
We encourage you to learn all you can about trauma and how it manifests emotionally, psychologically and physically by visiting our trauma page.
ADHD Therapist Chicago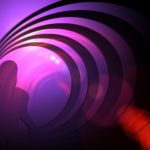 Need an ADHD Therapist in Chicago? ADHD/ADD impacts many people in Chicago and around the United States. Current estimates suggest somewhere around 6-7 million people. If you live in Chicago and have some form of ADHD, you likely know how difficult it can be to manage.
Our Chicago therapists understand how ADHD can make it difficult to focus and concentrate on activities of daily living. Here, we are talking about things that some may take for granted, such as the ability to hold focus at work or remain "tuned in" to conversations with family or friends. Therapy for ADHD can help with better managing ADHD – which in turn can bring about balance
Marriage, Couples and Pre-Marriage Counseling Chicago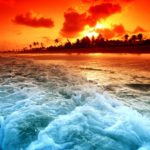 Our marriage and couples counseling professionals believe that the desire to seek out relationship therapy is an important step towards healing potential wounds. Finding the right marriage counselor or couples therapist to fit your needs can be challenging however, all of our relationship helpers are highly trained in the art of couples counseling and are eager to assist you with your relationship needs.
We specialize in helping couples identify barriers that may exist within their relationship and guide them towards places of change. Our marriage and couples counselors are down to earth, practical and interactive. Using a conversational and direct style, we assist people in relationships identify unhealthy patterns of behavior, which can often be the source of much pain.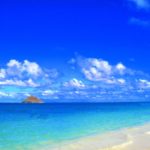 We also offer pre-marriage (premarital) counseling to couples who are looking to help strengthen their relational bonds and maximize the chances of success for their marriage over the long-term.
Philosophy of our Chicago Therapists
As therapists in Chicago, we provide these counseling services in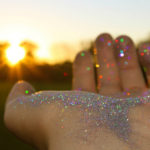 a warm, affirming and safe environment that is designed to honor you as a person. One of our center's guiding principles is that self-growth is possible for all people through the transformational process of talk-therapy.  
We embrace the belief that when you reach out, you are really reaching in. In plain speak, that is why we provide so many different types of counseling services, including mindfulness therapy, designed to help you identify your strengths in the here and now and then move towards a place of desired growth and change.
By integrating different therapeutic modalities, such as cognitive behavioral therapy, solution focused therapy and positive psychology, we help clients gain momentum, thereby dislodging them from feeling "stuck", which in turn empowers new beginnings for the future.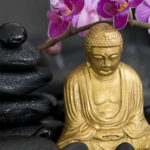 As a multi-cultural counseling group, we welcome clients from all cultural and spiritual backgrounds. Since our founding, we have been and continue to be a LGBT affirming organization, assisting clients who identify as gay, lesbian, bisexual, or transgender. In short, we believe diversity enriches the whole.
It is important that you know we do not subscribe in the traditional "sickness" model that so many in the field of therapy and counseling are clinically attached to, which historically suggests a person has an "illness". 
Our therapists and counselors realize that the road on life's journey can be difficult and that sometimes we all need support. 
Towards the bottom of this page, we've included a video that features some of our therapists and their offices. We invite you to look around this counseling website and check out our therapy learning room.
You will find a number of informational articles and tools that are designed to provide knowledge and insight. Be sure to visit our Zen Meditation Room and stop by our Chicago Therapists Blog.
On the bottom of this page, we've also added some information on how to find a therapist for your counseling needs.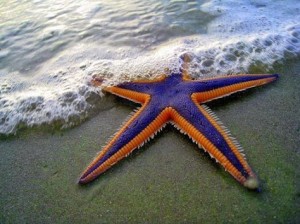 How to Find a Therapist in Chicago?
If you are trying to find a therapist in Chicago can at times be challenging, particularly if we are new to the therapy process or if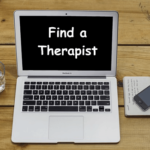 we are unsure about what kind of therapy or counseling we need in order to help us work through certain life issues and challenges.
We invite you to read the seven characteristics of a good therapist and look around our website and explore our counseling services so that you can make a healthy decision for you or your relationship. 
If you want to find out more about how to find a therapist in Chicago or elsewhere,. read our ultimate guide!
Chicago Therapists Final Thoughts
We believe each and every person we encounter has a unique life story and celebrate the diversity and richness of the individual. New beginnings can happen. Walking together, let us help you identify and reach your life goals.  
Ask yourself: "What would it be like to create a new life direction?